One of the fun parts of pregnancy…registering for baby things! It's even more fun than registering for your wedding 🙂 When looking at what to register for a baby shower, make sure you have your bases covered…especially if this is your first child. As a newborn, they won't need much. Mainly just their momma 🙂 But, remember when you are registering that you want to register for more than just the newborn and 0-3 month stage…because babies grow FAST! Not only do you want the bases covered for the age of your baby but all aspects of what they will need – from clothes to diapers to bedding to bath to toys.
What to Register for a Baby Shower – the "MUST HAVE" categories
Registering for your baby shower should be a fun experience! You want to make sure you have the essentials though & that is easier when you think about the categories, or bases if you will, that you need to cover first. Then, we can break down the categories into items that you will want to register for. This way it is much easier not to forget anything! Here are the categories that I found to be most important:
Clothing
Nursery
Bath
Toys
House
Kitchen
Diapers
Out & About
Feeding
Gear
Health & Safety
What to Register for a Baby Shower – the "MUST HAVE" items
Now, when registering for your baby, it makes it a little easier to come up with what you want to register for when you think about your categories. So, break it down one by one. Take bath for example, think about what you want your baby to have for bath time. This might include a tub (infant to toddler tub), soap, toys, towels/washcloths, etc. Go through each category this way. Here are the items that I included on my registry and have found really helpful to have:
Clothing – register for a variety of ages/sizes because your baby grows FAST!

newborn clothes
0-3 months
3-6 months
6-9 months
baby hangers
socks
hats
snowsuit/jacket
swaddles

Nursery

crib

crib mattress
crib sheets
waterproof mattress pad (for crib)

rocker/glider
changing table
changing pad (for the changing table)
dresser
sound machine
baby monitor
bassinet
DockATot

Bath

infant/toddler tub
washcloth/towels *you could use normal but baby ones are nice, especially because I wash mine in baby detergent only
bath spout cover *this is for when they are older so they don't hit their head on the bath spout
bath toys *rubber ducks are nice but I have found that those toys that squirt water can get moldy
soap/shampoo

Toys

bounceroo
play gym *this can be used for awhile, really keeps them entertained especially when they are younger
Mechanical swing (these can range from really affordable to expensive but regardless, you will want one!)

House

baby proofing cabinets
baby proofing outlets
Gate (for if you have stairs)

Kitchen

High Chair

you won't need this for awhile but again, they grow fast so you will want it eventually – so just register for it!
the ones with padding look nice but are a pain to clean, going with a simple one will make your life easier

Diapers

disposable diapers (same concept with clothes – register for a variety of sizes since they grow so fast!)
cloth diapers
wipes
trash can (usually you want one with a lid..helps contain the smell 😉 )
portable changing pad
diaper cream
diaper bag

Out & About

jogging stroller
carriers
car seat
mirror for the car (this really does help you – momma – so you can see your little one but they also like to look in it)

Feeding

breast pump
bottles
Nursing Pads
pacifiers & teething
nursing covers
nursing pillow
bibs/burp cloths
warmers/sterilizers (I personally didn't get these, I just used water to heat the bottle if I was feeding with a bottle)
What to Register for a Baby Shower – the "MUST HAVE" products
With almost all of these categories/items, there are so many different kinds of products to pick from. For example, cribs or car seats…the possibilities are endless! I think deciding what products you want to register for will greatly depend on personal preference (since there are also so many color options and styles too). I do have some products though that I love and would highly recommend looking into or getting.
I will write separate posts for some of these categories and items since there are so many different options (and if you have a question before I get to writing them…just email me or leave a comment!) but I will list a few of the ones that I registered for & would be lost without:
Swaddler: my newborn LOVED this. I got mine in two sizes; one for the newborn stage and then a medium. (You can also find this at Target)
Sound Machine: the night we started using this, my 8 week old started sleeping longer stretches at night (~6 hrs then quickly to 8 hrs). What is nice about this one is it is a sound machine (so it has different sounds like heartbeat, ocean, rain, lullabies, etc.) but it also has a projector on it that will project different pictures on the ceiling. So my baby learned to soothe himself with this by just watching the pictures change on the ceiling!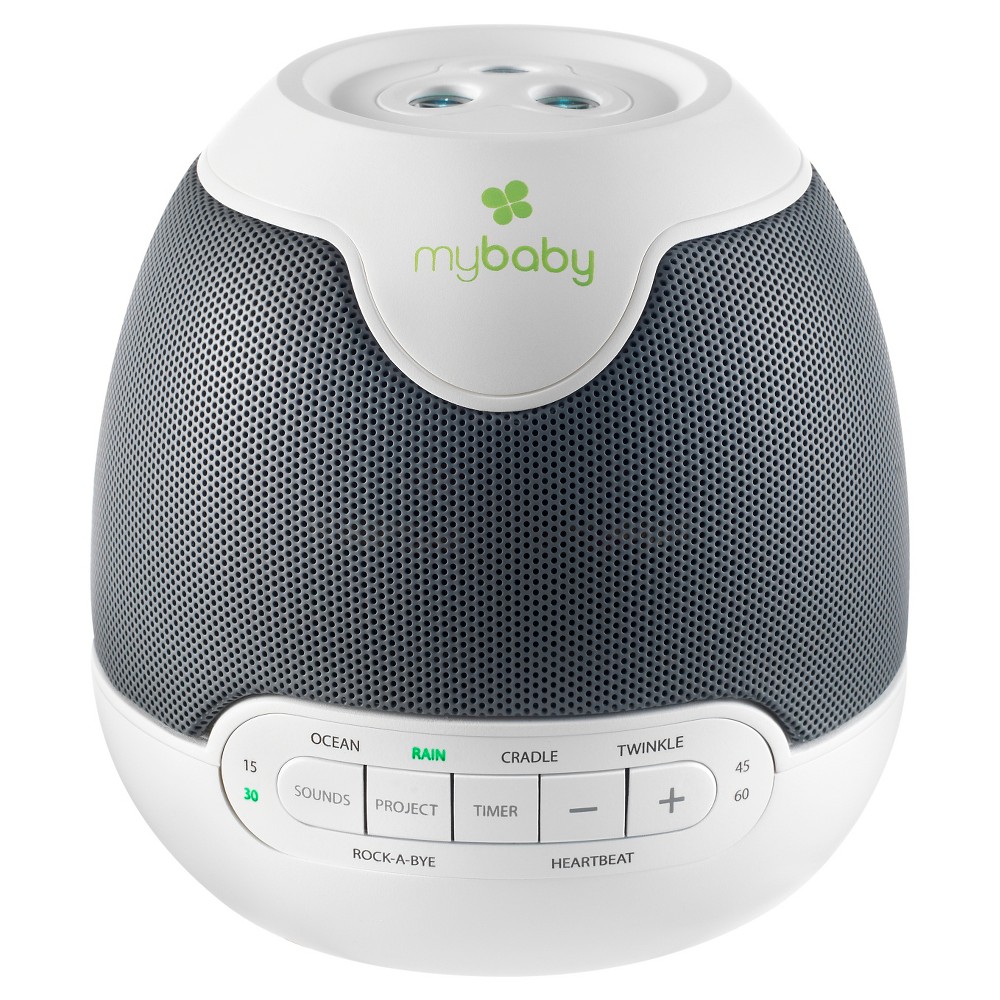 Baby Swing: if I had to pick one thing from my registry that was a MUST HAVE, it would be this. This swing was a life saver over and over again. There were many times when my baby was really fussy when we were holding him & the minute we put him in this swing, he was fine! There are a few reasons why I love this one. First, it can run off of batteries or be plugged in (which a lot of the other ones just use batteries). Second, it swings but also vibrates. And third, it also plays noise (music, birds, etc.). They also have a couple cute designed to pick from 🙂 I promise, this is worth EVERY PENNY.
Things to Remember When Registering for a Baby Shower
When registering, my advice is to keep these things in mind:
People have their own opinions

when it comes to babies, people have LOTS of opinions. My advice…listen to people. Especially other moms. They can have really good advice. But ultimately, this is your baby. Do what you think is best for your child, no matter what others think.

Don't worry if you don't get everything off of your registry

if you don't get everything on your registry, it doesn't mean you aren't prepared for your baby

Don't be afraid to register for big items

first, people love to give gifts – if they want to buy you something big, they will!
second, if nobody buys it, then again, depending on what site you register with you can get those items at a discount
Registry Tips – Learn from my experiences
Don't register for baby blankets. People will give those to you anyway. If you do register for some, I recommend the muslin ones. But really, you will get blankets no matter what. People love to give baby blankets.
When it comes to clothing…ZIPPERS OVER BUTTONS. Buttons look so cute but zippers are so much easier. Especially for those clothes they will wear to bed. In the middle of the night, the last thing you want to be doing is fumbling around with buttons during a midnight change.
For those mommas looking for help from their husbands, pick a diaper bag that they won't be embarrassed carrying around. There are A TON of cute diaper bags…but your husband probably won't want to be carrying it if it looks like a purse.
Where to start?
To start, figure out where you want to register. There are a lot of possibilities here, so look at what places offer what (in terms of products offered, free gifts to you, discounts, etc). To hopefully help you navigate this, check out this post on baby registries. Then, start going through your list and adding products to your registry.
How was your baby registering experience? Did you have any MUST HAVE products on yours? Comment below! As always, email with any questions! If there are any categories or items that you want to know which product I actually bought, just let me know, I'm happy to share!
All the best,
Abby
abby@mommabearsknowbest.com